Plasma Skin Regeneration & Rejuvenation Explained In Detail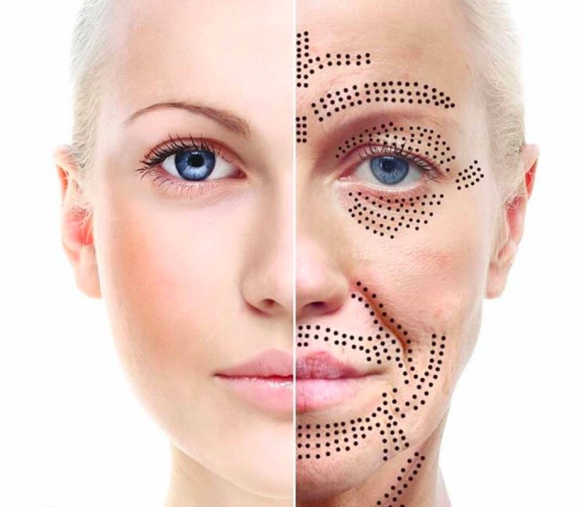 What is Plasma Skin Tightening?
Plasma pen treatments have been used in Europe for a number of years as an effective way to reduce wrinkles and tighten loose skin. When the plasma pen is held at the correct distance from the skin an arc of plasma is created between the device and the skin. This arc not only removes some of the excess skin but tightens the surrounding area and promotes the production of collagen causing a rejuvenating effect. When a number of dots are placed on the skin in specific patterns it creates a grid that contracts skin and begins a restorative process. The treatment leaves small dots that will remain for about 6-10 days. Only the first layer of skin (epidermis) is effected which eliminates many complications of other procedures.
Mason Birch will be your plasma pen technician. He has been in the medical industry for 10 years, working with patients and medical devices. He has trained with the best in the business Plasmasthetics Academy. The techniques learned in this academy are gathered from years of experience in the business and can reduce the number of treatments needed to achieve your desired results. We use the only FDA approved skin tightening device on the market.
How Long Does a Treatment Last?
Plasma skin tightening is more than a superficial treatment, therefore it should last as long as invasive surgery. As in other surgical and cosmetic treatments, plasma skin tightening is not entirely permanent. It does not stop the aging process, and each individual ages differently. The positive difference will be noticeable immediately after the first treatment, but the best results will be seen over the next few months as the skin goes through the regenerative cycle. Many factors play into this process such as age, healing ability, area treated, individual skin properties, and the client's response to treatment. Lifestyle factors can have a negative effect on lasting results as well. Additional treatments may be required after 8 weeks to achieve maximum results.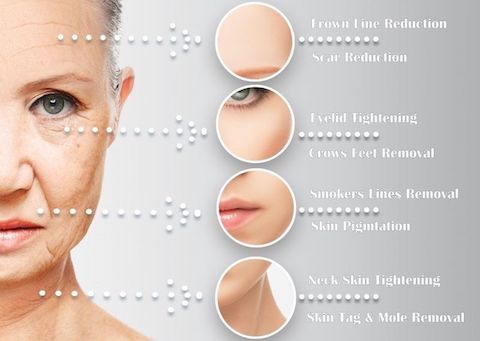 What Does It Treat?
Upper Eyelid
Crows Feet
Brow Lift
Nasolabial
Top Lip
Bottom Lip
Stretch Mark Start
Jowl
Forehead Lines
Neck Lift
Belly Button Area/Tummy
Does it hurt?
Surprisingly no! However, we numb the area being treated with a topical numbing cream, to ensure that you have a very comfortable experience. Of course, pain tolerance levels vary from person to person, but with the numbing cream and the nature of the procedure, most patients will feel very little pain at all.